VIP Portable Restroom Rentals in American Canyon, CA
Solar-powered portable restroom rentals are a staple at events of all sizes. If you're hosting an extra-special occasion and want to give your guests an upgrade they'll appreciated, Johnny on the Spot is your resource for luxury portable restrooms in American Canyon, Napa and Solano County, CA. They're the obvious green choice when it comes to portable bathrooms.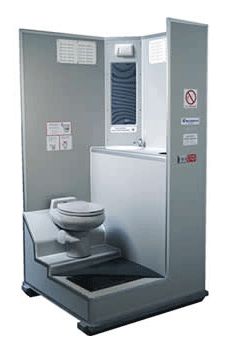 Luxury, Eco-Friendly Portable Restroom Rentals
While there are competing rent a toilet services in American Canyon, CA, very few offer the VIP experience of a solar-powered restroom trailer. These units are entirely self-contained and self-sufficient, aside from service that our experienced crew provides. Not only are VIP toilets a private upgrade for your guests, they're also more spacious, offering extra room to maneuver that you don't normally find in typical restroom trailers.
Superior Features When You Rent a Toilet
Porcelain Fresh Flush Toilet
Our luxury portable restrooms feature fully functional flushing toilets that use fresh water, cutting down on servicing needs and unpleasant odors.
Running Water
Prioritize sanitation at your event with fresh, running water from an in-unit sink.
Interior Lights and Mirrors
Amenities include interior lights powered with green energy from the sun as well as a mirror, just like your bathroom at home.
Entirely Self-Contained
No external water or power source is required. We set up your unit wherever you need it, and it's good to go.
Great for All Types of Occasions
Concerts
Festivals
Movie and television production sites
Political and corporate events
Weddings
VIP events
Outdoor events with limited or no power available