Deluxe Toilet Trailer Rentals in American Canyon, CA
Hosting a special event and want to make sure your guests are comfortable when they need to use the facilities? Deluxe Fresh Flush toilet trailer rentals from Johnny on the Spot help you do just that—without breaking your budget. Our porta-potty trailer rentals are perfect for your American Canyon, Napa Junction, or Middleton, CA event, ensuring a pleasant, and sanitary, experience for all guests.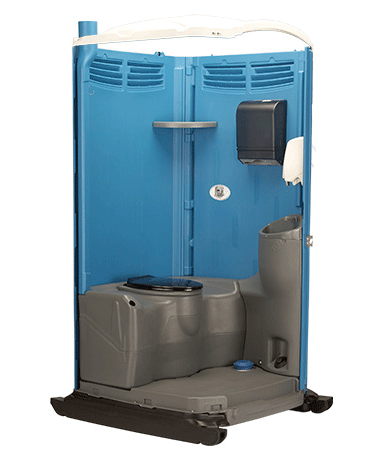 Deluxe Toilet Trailers, Featuring Fresh Water!
Our deluxe porta-potty trailer rentals are perfect for any special event you're hosting in the American Canyon, CA region. They're a big step above traditional porta-potties, featuring a freshwater toilet bowl that keeps sanitation a top priority and keeps unpleasant odors at bay. Your guests will appreciate the in-unit hand wash station and paper towel dispenser, further promoting sanitation and comfort. Each unit is unisex, featuring a toilet and a urinal.
Self-Contained Units are Budget-Friendly
One of the top benefits to our Deluxe Fresh Flush toilet trailer rentals is that they're entirely self-contained. The unit can be placed just about anywhere, and there's no need to attach a power or water supply. We drop it off at your location and it's good to go, and we'll provide service whenever you need it.
These units are ideal for ensuring the comfort guests while sticking to your budget. They're an economical solution that still has all the amenities to enhance your guests' overall experience.
They're perfect for a wide variety of special events including:
Weddings
Concerts and festivals
VIP gatherings
Small or large gatherings